Birthday party planning for kids can be so much awesome fun, even on a frugal budget! Every parent wants to ensure that they celebrate their child's birthday in the best possible, whether it's every year or just milestone years like the big first birthdays, fifth and tenth. Plus, nowadays it has become a trend to celebrate birthdays in different more elaborate ways.
Birthdays now are not only about the cake but the rides, bounce house, cotton candy machine and so on. Such lavish parties definitely cost more than $500 and the average cost of a child's birthday party these days would make you faint.
Unfortunately, not every parent can afford such a fancy birthday party – but you don't need it! For parents with more than 1 child, celebrating multiple festivities every year is not a piece of cake. Nevertheless, there are still many ways you can celebrate each birthday still as exciting as the ones with a cotton candy machine, and you will be able to save big time!
Also read : Cute 1st Birthday Outfits for Boy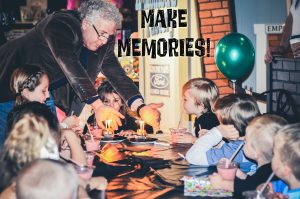 Keep the following points in mind before you decide to finalize each birthday party of your child and ask yourself these preliminary questions:
If I have more than one child, can I throw them a party together?
If I have a winter birthday child, can I throw them a half birthday in the summer instead?
What is my budget?
How much do I want to do myself?
What can I plan in advance and by off season to save on clearance?
Give the kids a choice – a party or a fun short trip or experience?
Here's how to plan a kid's birthday without spending a lot of money.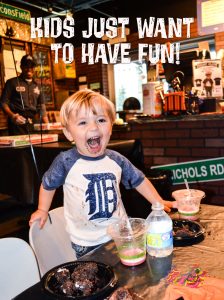 Choose the best venue – best in terms of saving your money
Venues and birthday party locations can be very pricey, but the upside is the convenience of them handling everything for you. One way to save money here is to book it on an off non prime day, such as Monday – Thursday. If not during school break, it may work! These all inclusive parties can include gymnastics places, LegoLand, your local community center, the city pool, zoo, video game arcades such as Dave & Buster's, Bounce House places, Chuck E. Cheeses, Jeeper's, play places such as Jungle Java, jumping trampoline places like SkyZone, laser tag places, bowling parties, water parks, tea party restaurants, roller skating rinks, Build A bear, museums host them, and so many more. They all differ in whether or not you can bring in outside food and drinks and usually start at $200+ with a charge for extra children beyond the selected package.
If you can't decide on an off prime time date, we suggest finding another location. One place you can consider hosting a kids birthday party is at your home. Weather of course is always a factor to consider and if you plan to do it outside, time of year matters too depending on where you live. Have a winter child? Throw a half birthday instead in the summer outside in the yard! There are so many cute half birthday ideas on Pinterest, we're HALFing a birthday party and it's HALF past your birthday!
The second place you can consider for the party is a local park. Local parks are great because you do not need to spend tons. At some, you can rent a gazebo in advance to assure you have the proper amount of space. Both are quite good cost-cutting solutions, but dependable on the weather. This way, it is outside but not at home. You can call local parks, community centers, beaches, etc., to see what is available near you.
If the weather is not suitable, then you can even rent some space to keep your celebration indoors. You can look out for some studios, restaurants, pizza parlors, or even ice-cream shops. Such places definitely have some special discounts and arrangements for children's parties. It is the best option in case you are not able to do it at home.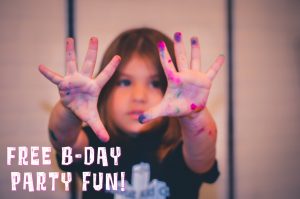 Timing
Not wanting to serve a full meal? Think timing! Instead, you can throw a mid afternoon dessert party or whatever fits with your chosen birthday theme! This option is to keep the party so there is neither an expectation for lunch nor for dinner. And, the best timing slot for you would either 2 to 4 or from 3 to 5. This slot is the best as they enjoy themed snacks which can be creative but on a budget.
Food – keep it on budget
You can literally end up spending more on food than on the venue itself. If you choose any restaurant, you are pretty much sorted about food. But, if you end up doing it on your own, then you definitely need to think about what kind of food you want, and how much you want of it.
Buy pizza, ice-cream and some other snacks as well. You may save on the cake if you decide to bake it yourself given that you know how to bake, or if your friends or grandma know to bake. Is there an ALDI near you? That's our go to for parties! They have so many natural fun kid friendly options for very inexpensive! Walmart and Kroger are great cake option places, too, compared to bakeries.
Want to spruce up dessert? But or make plain cupcakes and bring frosting and sprinkles. Assemble the various sprinkles in cupcake tins and let kids have fun decorating them. This way, you have an activity and dessert – bam!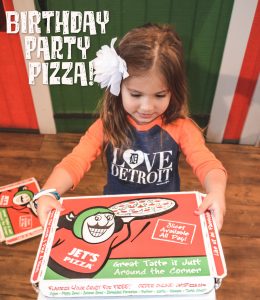 Keep it low-key
If you are set to host a budget-friendly party, then make sure you are not bringing the entire neighborhood to the party. Budget-friendly parties can also be made enjoyable and as entertaining as lavish parties, provided that you are taking some cost-cutting solutions. You do not need to spend too many resources on invitations as well. Google some invite ideas depending on your theme and use one of the user friendly online photo programs that CVS, Meijer, Walmart and Costco all have, then print with them! Local dollar stores, such as Dollar Tree, have lots of simple ones you can have your child write on as well.
Another options these days that so many moms are doing are not printing invites at all. Not only is this more eco friendly and green, but time, labor and cost saving too. Do online e invites and email or text them out, or do an online Evite or Facebook event that you can invite people too. What's nice with online invites is that it makes rsvp's and changes so much easier, too!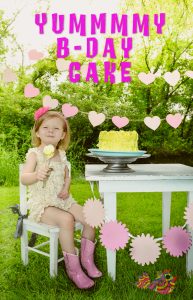 Decorate – not too much, not too little
Planning a birthday on a small scale can become difficult if your child demands a theme based party, which requires buying expensive decorations. You can instead check Pinterest for less expensive yet beautiful decorating ideas. Also, if you have an artistic touch, then you can even consider personalizing the decorations –this is also an interesting and easy way of cost-cutting. You can even create the goody bags filled with useful items. A fun activity and takeaway is making a picture frame by gluing four popsicle sticks and having kids decorate them. Take a photo of all of the kids at the party, get them printed for less than .20 cents each at the local store and give them to the kids with their frames next time you see them!
Before ordering tons of stuff, remember to check the Target dollar spot section and your local dollar stores. If you do go with a theme, keep it simple such as color schemes or go with a theme that is popular and easily accessible to purchase decor at local discount stores. Currently, we see lots of unicorn, mermaid, lego, tiki summer, and dinosaur decor at our Dollar Tree! Don't forget to scope out thrift stores, mom to mom sales and swaps, garage sales, and Facebook Marketplace.
No-cost Activities
Instead of the playsets, rented bounce houses or big rides in the backyard, you can choose to have some free or very inexpensive activities at the party. Apart from the fact that the activities are free and will help you cut down the prices. These activities include decorating cupcakes, musical chairs, pin the tail on the donkey, simon says, easy obstacle course, bubbles to blow, ribbon twirlers to run around with, sidewalk chalk, setting up a sprinkler, etc.
Also, you can also have a storytelling session or movie time. It is a good way to spend some nice time with kids, aside from letting them play. Music? Yes please. These days with how amazing wireless bluetooth speakers are, you will likely only need one to play some party tunes. You'll want to adjust these based on the age kids attending!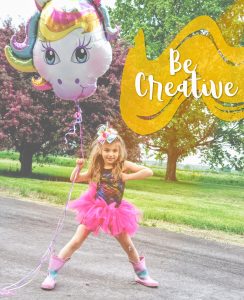 Party Photography
You've done all of this work and put in so much time, you need to capture these memories! There are a number of ways to capture party pics without hiring a professional photographer. Ask everyone at the party to capture a few pics with their phones and send them your way. You capture some, too, and find a cool editing app that will make the pics pop! Read more about doing photo shoots DIY yourself here.
Conclusion
If we are talking about parties we are also talking about gifts. Need gift ideas for your guests that aren't all "things"? Consider politely requesting things like gift cards toward a large present such as a playset, Zoo membership, or tickets to a fun event the kids have been asking about. When thinking gifts, think long term use, not things that'll be sitting in the corner the next day.
Planning a budget-friendly party doesn't have to be difficult as long as you allow yourself time in advance to plan it. Don't try to go over the top, instead, choose one or a few choices and spend the amount you possibly can. Planning a fun party is quite easy if you do not have budget constraints, but planning a party with budget constraints is not a cakewalk. Prioritize the activity according to what is most important to your child and the friendliest for your wallet which will keep you hassle-free.
Also, if money is a big issue for you, then you can choose to not give them a birthday gift – let your birthday party be a gift for them. Or else, you can keep some money from the party budget, and give them one special gift from you. Don't forget birthday outfits and cute gifts on a budget from this small women and veteran owned business. Lastly, make sure you are having fun while doing this as this is the main aim of planning budget-friendly birthday parties – it is meant to be fun and not stressful. Kids love to help too, so let them!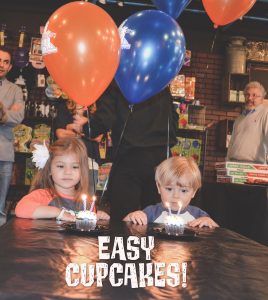 Here are some additional top kids birthday party tips on a budget from other bloggers:
15 Tips for Birthdays on a Budget
Cheap Kids Birthday Party Ideas
Inexpensive Birthday Party Themes
Frugal Kids Birthday Party Ideas

Latest posts by Joanna Jozwik Serra
(see all)