Looking for a unique and profitable way to fundraise for your school? Look no further! As a former teacher, I know how important it is to have options that don't involve food or expensive products, which is why I created a custom blanket fundraiser opportunity for K-12 schools and sports nationwide! Here's how it works: we help you design personalized spirit blankets, which we produce and ship directly to you at a low cost, allowing your school to profit at least 50%! Plus, with our Michigan-based, women, teacher, and veteran-owned business, you can feel good about supporting a local company for your school fundraising.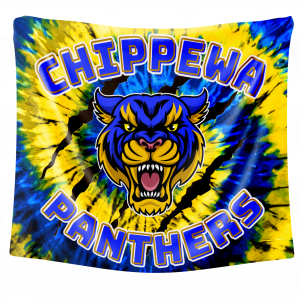 School fundraisers are an essential part of supporting and financing school activities. The challenge for school owners is to find a fundraiser that is not only profitable but also appealing to students, teachers, and parents. One excellent fundraising option that checks all the boxes are Fundraiser Blankets™. In this blog, we will explore why fundraiser blankets are the most profitable, useful, and appealing school fundraiser for schools and sports.
[convertful id="15019"]
Fundraiser Blankets™ are more profitable than selling consumable unhealthy foods or cheaply made yet overpriced plastic trinkets. Fundraiser Blankets™ are durable and long-lasting items that people can use repeatedly.
School spirit custom blankets are useful. Unlike consumable foods or plastic trinkets, Fundraiser Blankets™ have practical use, and people will want to keep them around. For example, a school's logo or sports team emblem, motto or slogan on the blanket can promote school spirit, recognition and identity. When people use the blankets at games or events, they will be reminded of their connection to the school and feel proud to support it. This sense of connection and pride can motivate people to donate more to the school's fundraising activities. Can you envision blankets filling the stadium at a sports game, how community would that feel??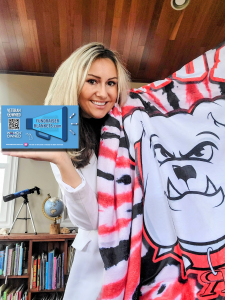 Fundraiser Blankets™ are more appealing than other fundraising options. Plastic trinkets, for instance, may be cheap, but they do not hold much value and are hard to justify for families. Also, many of these trinkets are not useful and tend to get discarded soon after purchase. Similarly, when students sell unhealthy foods such as popcorn or pizza, they are indirectly promoting unhealthy eating habits, which is not the message schools want to promote. Fundraiser Blankets™, on the other hand, are useful and practical, which makes them more attractive to parents, students, and other supporters of the school. They pretty much sell themselves.
Spirit blankets can be easily customized to match your school's unique identity whether that's a tie dye design with a logo or a more in depth option with a slogan or motto to make it extra unique. If you want to include the school's name or logo, Fundraiser Blankets™ can be customized to promote your school, team or organization. You can also choose from different colors, patterns, and sizes, which allows you to cater to a broader audience. There are no color limits! This customization will make the blanket more attractive to potential supporters and increase the chances of successful fundraising.
Custom personalized school or team spirit blankets are versatile and can be sold at different school events and purchased in bulk or in pre-sales. For instance, they can be sold at sports games, concerts, conferences, fairs, or even through the front office. This versatility makes the fundraiser blankets an excellent choice for schools of all sizes and types.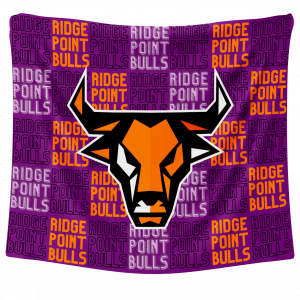 Fundraising can be a crucial way for elementary, middle and high schools, sports teams, stadiums, boosters, bands, troops, clubs, churches, and leagues to support their various activities. When it comes to fundraising, a fundraising spirit blanket program is a great option for any group looking to raise funds. Not only does our school fundraising program have higher profit margins, but schools can also choose their pricing, and there are no upfront costs.
This fundraiser offers the softest custom personalized blankets at the best pricing guaranteed.
Here are ten reasons why a blanket school fundraiser is the best fundraising idea:
Higher profit margins than selling consumable foods or cheap plastic trinkets.
Durable, long-lasting product that people can use repeatedly.
Soft and comfortable, making it a favorite household item.
Customizable designs that can promote school spirit and loyalty.
Fully customizable to match your school's brand identity.
Support a small business vs a large fundraising corporation.
Promotes healthy habits rather than promoting unhealthy eating habits.
Versatile enough to be sold at various school events or online.
No upfront costs for the school.
Builds a sense of community and pride in supporting your school while having full control of your profits and what you charge.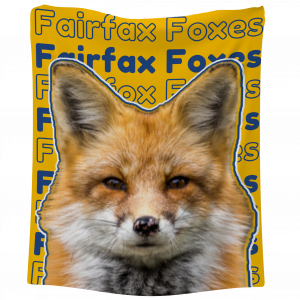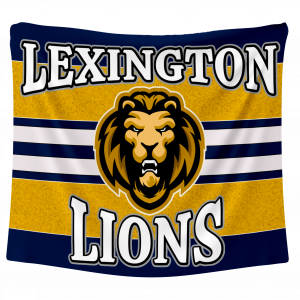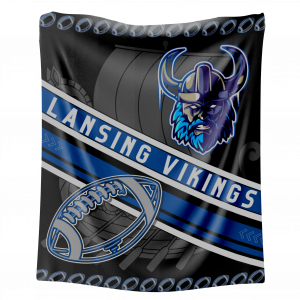 Latest posts by Joanna Jozwik Serra
(see all)